US Post Offices is a spatial-historical dataset containing records for 166,140 post offices that operated in the United States between 1639 and 2000. The dataset provides a year-by-year snapshot of the national postal system over multiple centuries, making it one of the most fine-grained and expansive datasets currently available for studying the historical geography of the United States: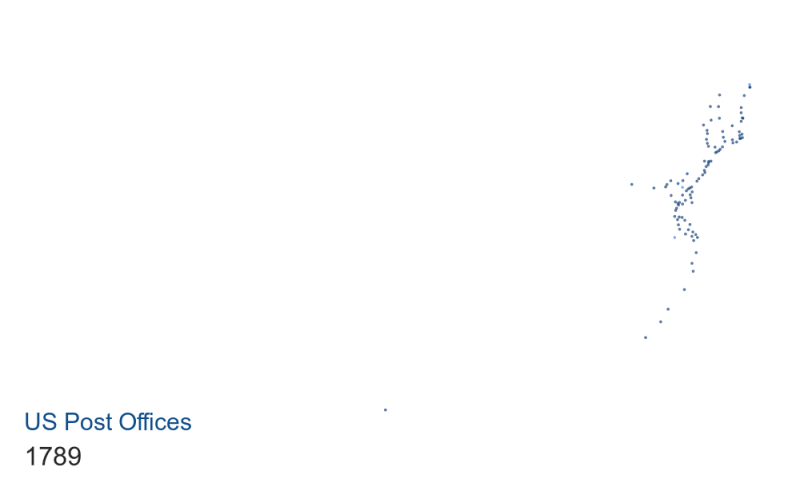 US Post Offices in the Contiguous United States, 1789-2000. Darker points represent exact locations and lighter points are randomly located within their surrounding county.
Credits and Citations
Richard W. Helbock (1938-2011) conducted the archival research to compile information about historical post offices.
Cameron Blevins processed Helbock's data into a spatial-historical dataset and made it available online.
If you use the dataset, please cite the Harvard Dataverse record:
For more information about this dataset, contact Cameron Blevins.